Featured Article >>
---
We at Design Engineering, Inc (DEI), one of the foremost suppliers of thermal tuning products, are very proud to welcome you to our website. We have listened to our customer comments over the years and tried to incorporate all that we have learned from them. Our goal with this site is to provide education and information on our products. Please take note of such features as the language translation bar in the top right corner of every page and our social networking connections offer many options to stay connected with DEI. We have improved our store finder to be more user friendly especially for Canadian and other international friends.
We now offer the full line of DEI, CryO2, Boom Mat, Ny-Trex, Radiator Relief and SPA Turbo products for sale directly from our online store. Make sure you're on top of all the DEI news by subscribing to our DEI Newsletter. Don't forget about our Twitter and Facebook pages!
Thank you for stopping by and please don't forget to send us your ideas, suggestions and comments.
~ Webmaster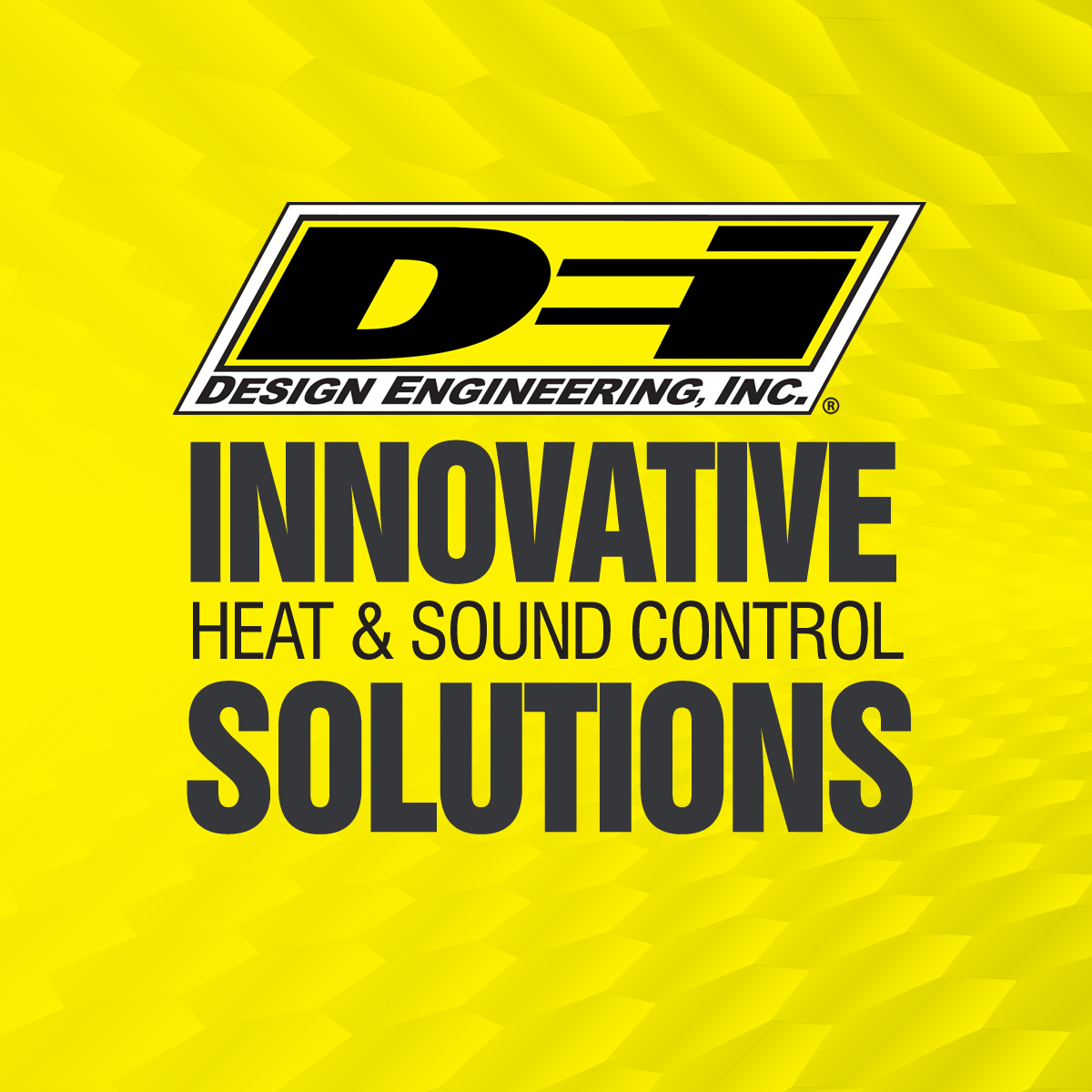 AVON LAKE, OHIO (AUGUST 2, 2016) – DEI, the leading brand for automotive thermal protection, is proud to announce the availability of two new thermal protection products at AutoZone® stores nationwide.
DEI's Titanium Protect-A-Sleeve with LR Technology and Reflect-A-GOLD are now available at more than 4500 AutoZone stores joining DEI's flagship thermal wrap product - Titanium Exhaust Wrap with LR Technology™ in the 2" x 50 ft. length.
The newly added Titanium Protect-A-Sleeve with LR Technology provides thermal protection for wires, lines and cables from the damaging effect of direct and radiant heat; up to 1800°F direct heat, and 2500°F radiant. It is available at AutoZone in the ½" ID x 4 ft. length (part #010065).
AVON LAKE, OHIO (FEBRUARY 18, 2016) – DEI's new EXO Series™ Protect-A-Boot provides maximum spark plug boot and wire heat protection. Ideal for all grassroots and professional motorsports, including extreme sports, the EXO Series spark plug boot provides top-of-the-line protection for your spark plug wires against high direct or radiant heat.
The EXO Series boot features dual layer material construction of two layers of high temperature Silica glass fiber encased in a tough outer exoskeleton of 304 grade stainless steel mesh. The mesh prevents direct contact with the inner Silica lining and additionally provides an insulating air gap barrier. The dual layer construction and tough exterior provides a higher level of heat dissipation and abrasion resistance for high heat or abrasion prone environments such as off-road and desert racing.
The Hot Rodders of Tomorrow Engine Challenge has put 12 events in the books for 2015. Throughout these events, held from Florida to California, 40 teams have qualified to compete for the Engine Challenge National Championship. In order to qualify, these teams, comprised solely of high school students, must complete a performance engine rebuilt in less than 35 minutes. These 40 teams have now advanced to the semi-finals. Twenty-three of these teams will compete in the first round of semi-final competition, held at the Specialty Equipment Market Association (SEMA) Show, November 3-6. A second round of semi-final competition will be held at the Performance Racing Industry (PRI) Show, December 10-12, with the remaining teams competing there.
DEI offers solutions. Period.
Is it too slow? We make it go faster...
Is it too hot? We cool it down...
Is it too loud and uncomfortable? We make it cool and quiet...
Design Engineering, Inc.™ is the foremost suppliers of thermal tuning product featuring products for racers, street performance enthusiasts, and hobbyists alike. In addition to supplying the performance aftermarket with thermal tuning products, Design Engineering serves the needs of the powersports, marine, industrial and commercial industry markets the world over. David Markley, President of Design Engineering, Inc., says "At Design Engineering, Inc., YOU the customer, are behind every decision we make. We try to look at every product and service we offer from your perspective. We use the phrase 'What's in it for you.' We strive every day to bring you innovative, quality products that exceed your expectations.